The Team
Get to know some of the minds behind SeaReg
---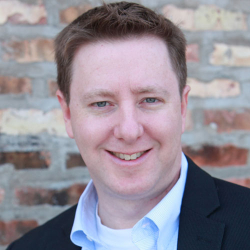 Jeffrey Devine, CMP
CEO and Founder
Jeffrey Devine brings to SeaReg 25 years of experience and expertise from the hotel, incentive and convention management industry. Serving in the Senior Management and Executive ranks of worldwide firms such as SmithBucklin Corporation, ConferenceDirect and Marriott Corporation, Jeff has been at the forefront of developing and executing strategic convention and tradeshow management models for multi-national corporations, incentive groups and associations. Jeff's experience spans in industry sectors such as direct sales, healthcare, technology, philanthropic, religious, manufacturing, insurance and financial industries. Jeff's management portfolio includes both domestic and international expertise. He has managed meetings, events and incentive programs, both on land and at sea, ranging in size from 500 to nearly 30,000 attendees per event.
Jeff has held his professional certification as a CMP from the Convention Industry Council for over ten years and earned his undergraduate degree in Corporate Communications from DePaul University – Chicago. He is a member of the Professional Convention Management Association (PCMA), Meeting Professionals International (MPI) and the American Society of Association Executives.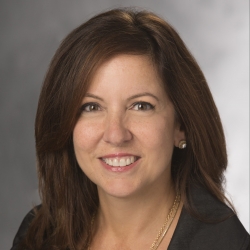 Regina Panza
Global Account Manager
Contributing to our SeaReg team is Regina Panza who brings with her a vast level of experience in corporate meeting planning. As a SeaReg Global Account Manager, she works closely with clients to manage cruise events, incentive programs and conferences.
Regina graduated from Purdue University in 1984 with a Bachelor's of Science degree. She likes to stay involved with PCMA and MPI industry events. She resides in Oswego, a suburb of Chicago, with her husband and four teenage children. She loves spending time with her children and being a spectator at their various sport activities, and enjoys cooking and spending time with family and friends appreciating good food and wine.
Maegan Criscione
Account Manager
Excited to be part of the SeaReg team, Maegan contributes by helping clients coordinate aspects of full ship and group charter events. Maegan focuses on working closely with clients to ensure that all details of cabin assignments and passenger manifests are collected and accurate. She helps ensure that the goals of group and charter cruises are met and exceeded. Maegan has experience working with various direct selling organizations, as well as corporations and associations both domestically and internationally.
Maegan holds a bachelor's degree from Illinois State University. She is actively involved in various industry events.